Family Disputes Resolution


Helping parents resolve their differences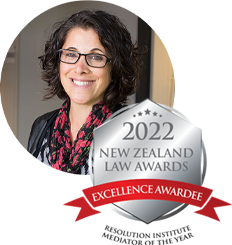 Get a FREE 30-minute consultation

Providing Objective Family Disputes Resolution Services
Other practice areas include family business disputes, small business disputes, and business sales disputes.

Impartial
I'm professionally trained to provide a neutrally balanced mediation process.

Empowering
My role is to provide parents with the appropriate tools to find a positive way forward.

Constructive
Collectively working as a team to brainstorm the best solutions for your family.
The Healthy Divorce Package
The Healthy Divorce package is a process developed to help parents separate amicably, reducing stress and powerlessness, while working to maximise the wellbeing of their children. It is a comprehensive process that takes parents through a structured journey helping them create the best parenting plan for their family.
Intake session – an individual in-depth conversation with each parent designed to collect background information and explore their needs and wants for themselves and their children following separation.
Strategy session – a second individual session designed to help parents prepare for the mediation. It focuses on the individual parent's goals for post-separation care arrangements and assists parents to develop an effective strategy for achieving these goals.
Joint mediation meetings – a series of facilitated conversations between parents in which they share their views on the future care arrangements for their family and work to develop a mutually acceptable plan. Through this process parents will have an opportunity to brainstorm and discuss options for best care arrangements and develop new communication skills and rules that will govern future parenting.
Support and advice – throughout the process parents will benefit from professional knowledge and experience to assist them in identifying the best parenting plan.
Constructing the parenting plan – a draft parenting plan will be drawn based on the understandings reached in the joint mediation meetings and shared with parents for comments and discussion. If necessary, further joint meetings shall be arranged to discuss any disagreements.
Finalising the parenting plan – a final parenting plan will be drawn and signed by both parents and an implementation strategy outlined.
BONUS communication coaching session – parents will be given the opportunity to learn about non-conflict communication and trust building strategies to prevent future conflict within their co-parenting relationship.
BONUS follow-up session – an individual review conversation with parents, three months after implementation of the new parenting arrangements, to examine how well these arrangements are working and suggest any tweaks or adjustments.*
At the end of the process, parents will have a robust and detailed parenting plan that will enable them to get on with their post-separation lives. In the process, they will learn new ways to communicate with each other, being respectful of the other parent's autonomy in their parenting style and in their new life, thus futureproofing the parenting relationship.
*In the event the parenting plan requires substantial amendments, new mediation sessions may be required at additional cost.
The Advantages of Mediation
Reduces conflict between parents
Quick and cost effective
Produces better parenting plans
Highly flexible to parties' needs
No risk – mediator does not make any decisions
Face to face or on Zoom
Builds new type of co-parenting relationship
Confidential
May be done even while court process in motion
How it Works
The art of untangling conflicts to achieve a resolution

Family separation is one of the hardest experiences a parent is likely to go through in their life. People often describe it as if the ground has been shifted from under their feet and they are in free fall. Yet in the midst of the difficulties, people mostly wish to protect their children from unnecessary harm.
Research reveals that the best predictor for child wellbeing after separation is having a meaningful relationship with both parents and a low level of conflict between the parents.
Mediation provides the tools to achieve this goal. An impartial, professionally trained mediator facilitates a process in which parents can share their needs and concerns, identify areas of dispute and brainstorm the best solutions for their family. The mediator makes no decision but assists them as parents to find the right way forward.
Every family is unique and has its own culture, its own humour, its own set of values. Likewise, every child is unique and has her or his own personality. I therefore strongly believe that only the parents, who know their family culture and their children, can decide what will be the best care arrangement for them. Yet parents can benefit greatly from the support of a professional mediator who can guide them through the process, create a bridge between them and contribute knowledge and ideas.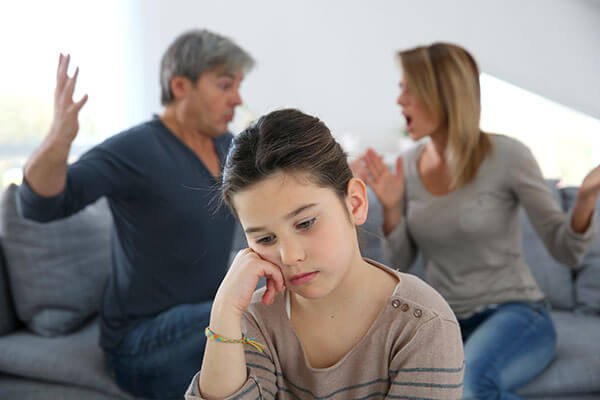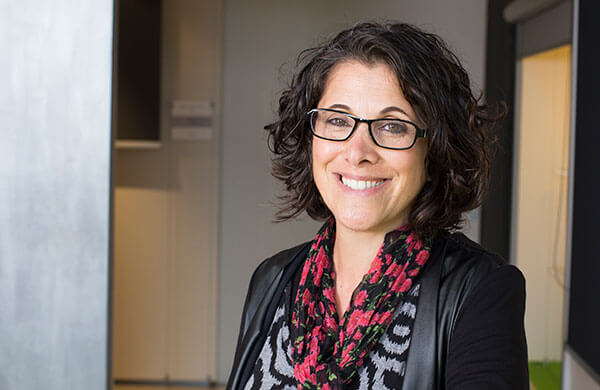 Nurit Zubery
LLM (Hons), AAMINZ
I am an accredited Family Dispute Resolution Provider. I completed a Master of Laws at the Auckland University Law School, specialising in mediation, with my Master's thesis being based on a qualitative research project examining how fathers experience family mediation. The study equipped me with a deep understanding of the dynamics of family mediation and how to best address the needs of both mothers and fathers, as well as protect the well-being of children.
Previous to my journey into mediation, I owned and managed two businesses in New Zealand over a period of 20 years. Managing a small/medium family business is, above all, an exercise in fine balance and strategy. My hands-on experience spans all areas of business management and people management.
Earlier in my career, I studied and practised law in Israel, where I've learnt first-hand about the devastating impact of ongoing conflict on people and the harm and futility of litigation.
Qualifications
Master of Laws in Litigation and Dispute Resolution, with First Class Honours – the University of Auckland Law School
Certificate in Business Studies (Dispute Resolution) – Massey University
Mediation Skills and Strategies Training and Assessment – New Zealand Law Society
Family Dispute Resolution Training – Resolution Institute
New Ways for Mediation™ Training: Mediating High Conflict Family Disputes – The High Conflict Institute
Mediating Divorce and Family Agreements Online – Mediate University
Awards
Excellence Awardee at the NZ Law Society Law Awards for 2022 for Mediator of the Year

Winner – the 2019 FairWay Resolution Anne Scragg Scholarship for research in mediation
Memberships
Family Dispute Resolution Provider Accreditation and Professional Membership – the Resolution Institute
Associate Member – the Arbitrators and Mediators Institute of New Zealand
Signatory of the World Mediators Alliance on Climate Change
Applying knowledgeable in-depth study and research to achieve real results.
AMINZ Conference
Presentation on How Fathers Experience Family Mediation, August 2021
Resolution Institute Webinar
How Fathers Experience Family Mediation, September 2021
Article
Fathers' Experience of Family Mediation, The Family Advocate, December 2021
Interview in At the Bar
New Zealand Bar Association, December 2021
Interview at RNZ Nine to Noon
April 2021
The US Academy of Professional Family Mediators Webinar
How Fathers Experience Family Mediation, January 2022
The UK Family Mediators Association Webinar
 How Fathers Experience Family Mediation, March 2022
Let's Talk
Please contact me for a FREE 30-minute consultation or for more information about how I can help you.
All communication is strictly confidential.
Connect with Me on Linkedin
An eye for an eye will only make the whole world blind.
Mahatma Gandhi